30 Years old brutal dictatorial regime ousted in Sudan!
Sudan has been engulfed by a revolution that was ignited by over 300 popular protests taking place across the country starting 19 of December 2018. The general uprising started in the northeastern town of Atabara hitting 22 cities and towns, including the capital Khartoum. April 6, 2019, a turning point.
The military-led coup that ended Omar Hassan al-Bashir's 30-year presidency on April 11 marks the beginning of a new chapter in the book on Sudan's modern history.
Organizers of the months-long demonstrations that triggered the overthrow of Sudan's President Omar al-Bashir have urged pro-democracy supporters to protest against a military takeover, renewing their demands for a civilian-led government.
A woman named Alaa Salah, a 22-year-old engineering and architecture student, addressing protesters from atop a car led the protest. Salah standing on a white car surrounded by a sea of people outside the presidential compound and army headquarters in Khartoum, Sudan's capital. Wrapped in layers of shimmery white fabric styled as a "toub" — a traditional Sudanese style of dress for women — and gold moon earrings, Salah towers over the crowd of protesters, her finger raised defiantly in the air.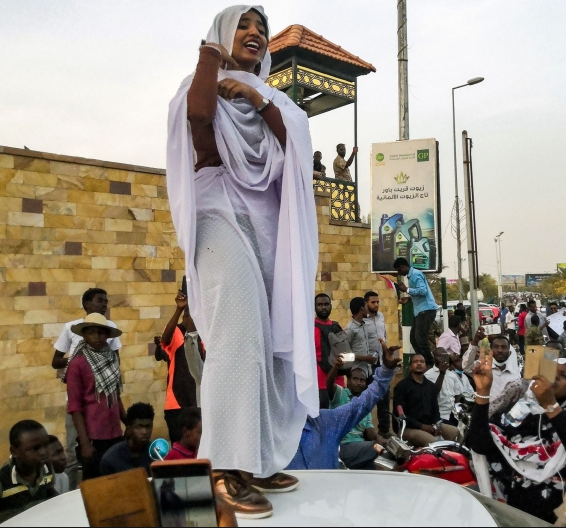 The security of Sudan, an important ally of Gulf states, will impact the entire Red Sea and Horn of Africa regions of ethiopia and eritrea, giving Saudi Arabia and the United Arab Emirates (UAE) high stakes in the outcome of developments in Khartoum.
Prof. Muse