Ethiopia "Opens prison doors" A Drop in the Ocean! A face-saving or a step in the right direction?
Ethiopia "Opens prison doors" the system that put them to jail is still intact & the responsible are still free!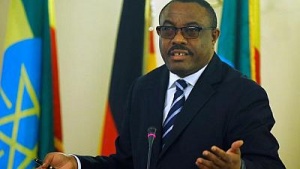 [embedyt] https://www.youtube.com/watch?v=ZNQyUv6pfNE[/embedyt]
The Ethiopian government announced it would close the Maekelawi detention facility in Addis Ababa, which has been described as "one of the country's most notorious police stations". and free all political prisoners.The system that put them in jail in the first place still intact" such as the terrorist law" that shut down freedom of speech. And the responsible for notorious acts are still running free. This just facade for public relation to the protesting Ethiopian and the increasing critic international community. It is just a drop in the ocean.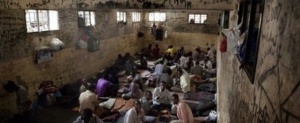 Amnesty International says Ethiopia has engaged in a "crackdown on the political opposition [that] saw mass arbitrary arrests, torture and other ill-treatment, unfair trials and violations of the rights to freedom of expression and association".
"Desalegn said the Mae'kelawi prison would be converted into a museum, and added that a new center has been established to replace Ma'ekelawi based on the national parliament's guidelines on human rights and international standards.The Prime Minister said charges will be dropped for all "political prisoners" who are currently under prosecution and pardons will be issued to all who have already been convicted and are serving their sentences in order to create the space for a national dialogue and national consensus."
[embedyt] https://www.youtube.com/watch?v=9QDmEJhy_kE[/embedyt]